Marek Kwiek and Krystian Szadkowski have just published a chapter on the Polish system in a new International Encyclopedia of Higher Education Systems and Institutions ed. by Jung-Cheol Shin and Pedro Nuno Teixeira (Dordrecht: Springer, 2018, pp. 1-9).
This authoritative reference source covers all higher education themes in a comprehensive, accessible and comparative way. It maps the field for the twenty first century reflecting the massive changes that have occurred and the challenges ahead for future research. It provides a rich diversity of scholarly perspectives and covers the entire spectrum of higher education from a geographical, a topical and disciplinary perspective. It is unrivaled in its capacity to go beyond national boundaries and provides indispensible comparative analyses.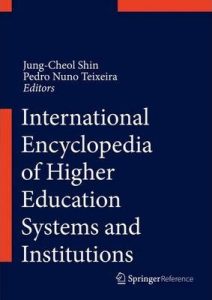 The book is available here and the chapter (in PDF) is available here.