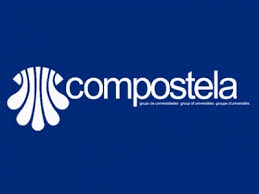 Professor Marek Kwiek presented a Keynote Speech at the 20th General Assembly of the "Compostela Group of Universities" held in Poznan, 25-27 September 2014.
The title of the Keynote Speech was: "The European Research Ultra-Elite. A Cross-National Study of Highly Productive Academics in 11 Countries".
The Compostela Group of Universities is a non-profit international association aimed at fostering cooperation and promoting dialogue in all fields related to higher education.
An initiative of the University of Santiago de Compostela, the CGU currently has more than 70 members worldwide, who are working together in the belief that diversity is a keyword in the profile of 21st century universities. In our common journey, we share the path to knowledge and the goal of improving higher education for a better society.
"And soon he saw a road of stars in the sky, which started at the Frisian sea and, stretching between Germany and Italy, between Gallia and Aquitania, went through Gascony, Vasconia, Navarre and Spain straight to Galicia."
These words describe the dream that Charlemagne once had: from the ninth century onwards, the Milky Way took him and thousands of Europeans to Compostela, in the far western corner of Europe, making it the first metaphor of a common European space where languages and cultures mixed.
http://revistas.usc.es/gcompostela/en/menu_superior/about_us/