Marek Kwiek became a member of the Editorial Board of "Higher Education Dynamics" (Springer).
HEDY is probably the best book series in higher education research, with 56 books published.
The link to the series is here.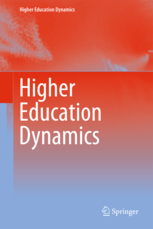 This series is intended to study adaptation processes and their outcomes in higher education at all relevant levels. In addition it wants to examine the way interactions between these levels affect adaptation processes. It aims at applying general social science concepts and theories as well as testing theories in the field of higher education research. It wants to do so in a manner that is of relevance to all those professionally involved in higher education, be it as ministers, policy-makers, politicians, institutional leaders or administrators, higher education researchers, members of the academic staff of universities and colleges, or students. It will include both mature and developing systems of higher education, covering public as well as private institutions.
Series Editors are Peter Maassen and Johan Muller.
The other eight Editorial Board Members are:
Alberto Amaral, CIPES and Universidade do Porto, Porto, Portugal;
Akira Arimoto, Hyogo University, Kakogawa, Japan;
Nico Cloete, CHET, Pretoria, South Africa;
David Dill, University of North Carolina at Chapel Hill, Chapel Hill, USA;
Jürgen Enders, University of Bath, Bath, United Kingdom;
Patricia Gumport, Stanford Institute for Higher Education, Stanford, USA;
Mary Henkel, Brunel University, Uxbridge, United Kingdom;
Glen Jones, University of Toronto, Toronto, Canada.