On 11th of April, 2019, Dr Krystian Szadkowski presented a paper "The constructions of the public good and the common good in higher education in Poland" during the 105th CCGHE Seminar at Institute of Education, University College London.
Abstract:
Drawing on the results from the recent research on the idea of the public good in Polish higher education this paper addresses the culturally specific modes of constructing the public good and the common good by actors within the field.
The concepts in question are often used interchangeably as they both express an extensive normative call.
This presentation discusses the corrupted forms of the common good, its ethos-related, communal and material aspects against the empirical material to provide a clearer view of the differences between the understanding of the higher education as the common good and the public good.
The presentation was part of the broader collaboration of Dr Szadkowski with CGHE. From 1st to 3rd of April 2019, at IOE, UCL, London, he took part in the series of meetings, workshops and the CGHE's annual conference.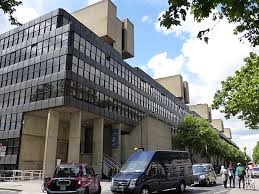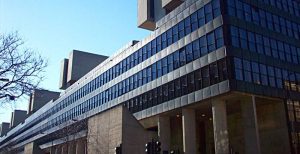 About CGHE:
The Centre for Global Higher Education (CGHE) is an international research centre focused on higher education and its future development. Its research aims to inform and improve higher education policy and practice.
CGHE is a research partnership of 15 UK and international universities, funded by the Economic and Social Research Council, with support from Office for Students and Research England.
Its three research programmes integrate local, national and global perspectives, and our researchers are based in nine countries across five continents: Europe, Asia, Africa, Australia and North America.